Ready to Design Your ADU?
Looking to add a beautiful yet AFFORDABLE Accessory Dwelling Unit to your home? Let the highest rated ADU architects in Los Angeles design your next project.
WE DO IT ALL (Design, Drafting, Permits)
Trust the team with a proven track record of designing cost-efficient ADUs.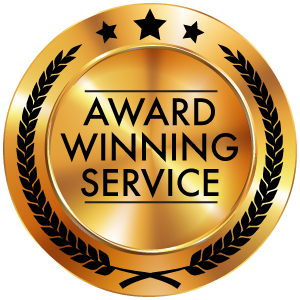 ADU Architects Los Angeles
At Architects LA, we are proud of being the most affordable and highest-rated ADU Architects Los Angeles has to offer.
We believe all Los Angeles County residents should be able to add an ADU to their property without worrying about the headaches.
Whether you want to generate passive income, or just want the extra space, we want to take all the confusion out of designing your ADU and make it as EASY as possible.
Let our team of professional designers efficiently design your ADU and get your permits approved at the most affordable prices in the county.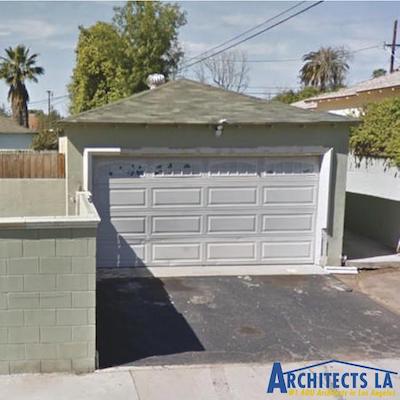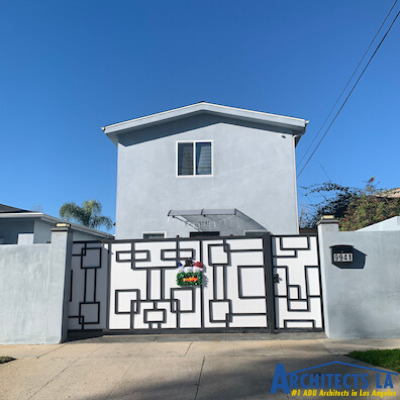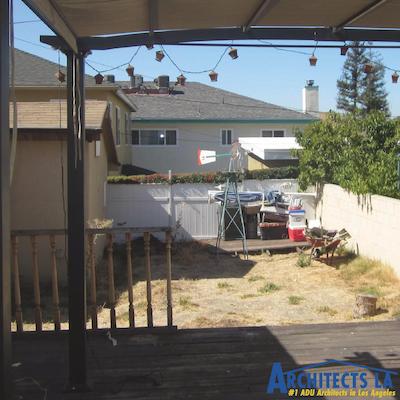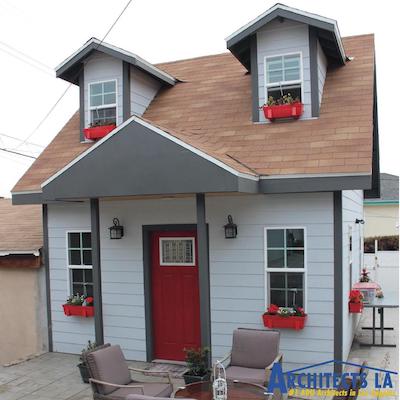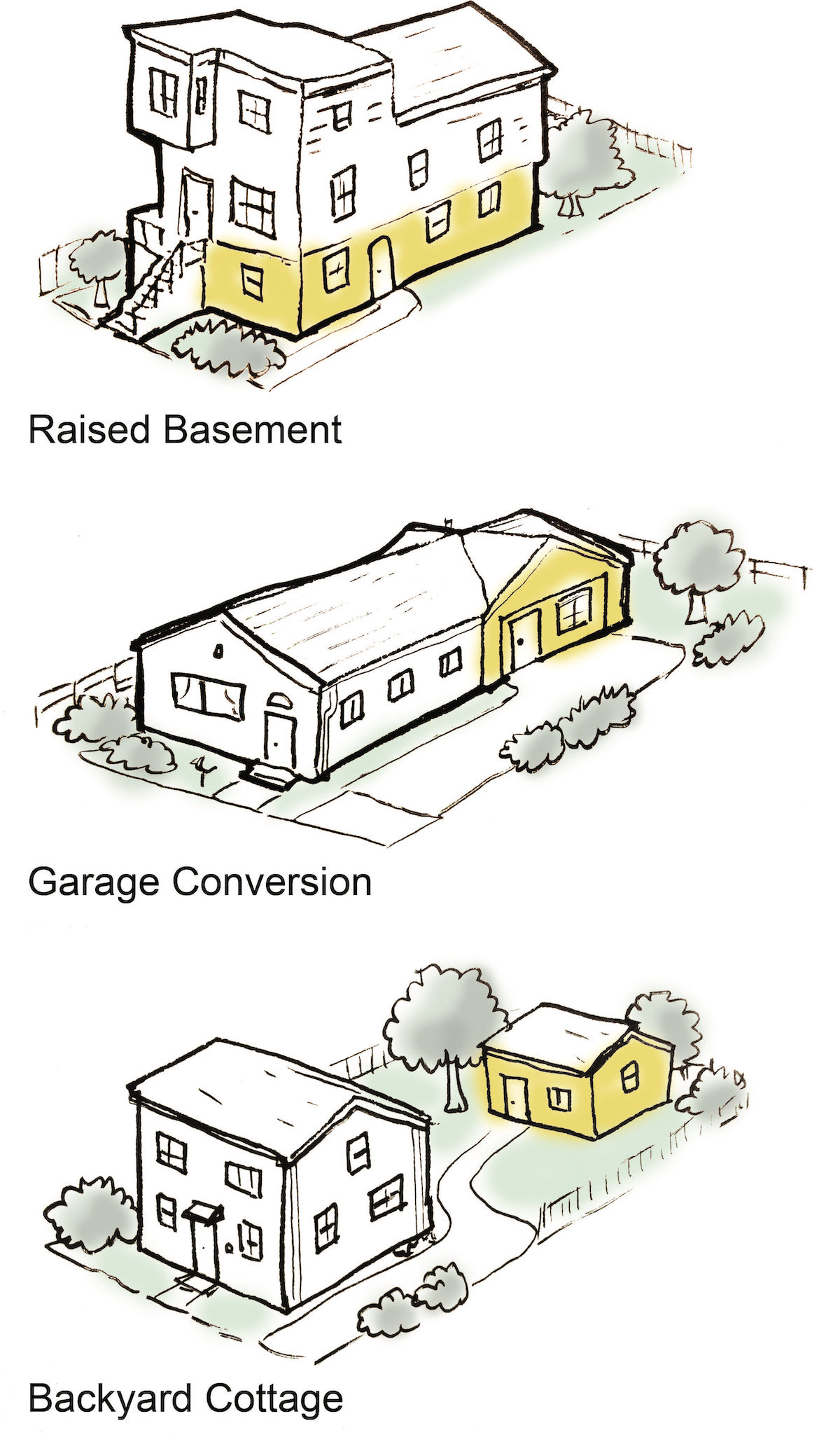 What is an ADU?
An accessory dwelling unit (ADU) is basically an additional living space on the same property as a single family home.
Generally, there are four types of ADUs that you can build on a property:
Detached ADU (New Construction)
Also known as a backyard cottage or granny flat.
Detached ADUs are built from the ground-up and require new construction.
They are generally located in the backyard and not attached to the main house.
Detached ADUs are ideal for the most privacy, but may involve a longer process for permits and construction.
Garage Conversion
One of the easiest and most affordable types of ADUs to build.
If your garage is being used to store junk, you may consider putting the space to better use.
Home studios and rental units are popular uses of garage conversions. 
This type of ADU will also provide a great amount of privacy, especially if  the garage is separate from the main residence.
Attached ADU
An Attached ADU is built as an attachment to any side of the main residence.
It can also be a second story addition to the house or built on top of a garage that is attached to the residence.
An attached ADU has less privacy than a Detached ADU, but is excellent for adding square footage to your property.
Interior Conversion
Also commonly called basement apartments, mother-in-law units, or junior ADUs.
An interior conversion usually includes converting an existing basement or attic within the main residence into a living space.
Interior conversions allow the least amount of privacy among the different ADU types, but don't require new construction and are generally easier to acquire a permit for.
Benefits of Building an ADU
Passive Rental Income
Want an easy way to make extra money while doing absolutely nothing?  You can rent out your ADU for a passive source of monthly income.  Or even as a vacation rental on AirBnB.
Increase Your Property Value
Don't leave cash on the table. Studies show that the average property value increases with the addition of an Accessory Dwelling Unit. 
Pay Your Mortgage & Live For Free
Want to live for free? Consider renting out your house and living in your ADU.  
Additional Living Space
Is someone from the family moving out? Or maybe someone is moving back in? Either way, having an ADU will provide the space needed to accommodate their needs.
Home Office or Studio
Why pay rent for an office? Turn your ADU into a home office or studio, where you can work from the comfort of your own home. 
Have Questions? Get in touch with us
call us at!
(818) 640-8077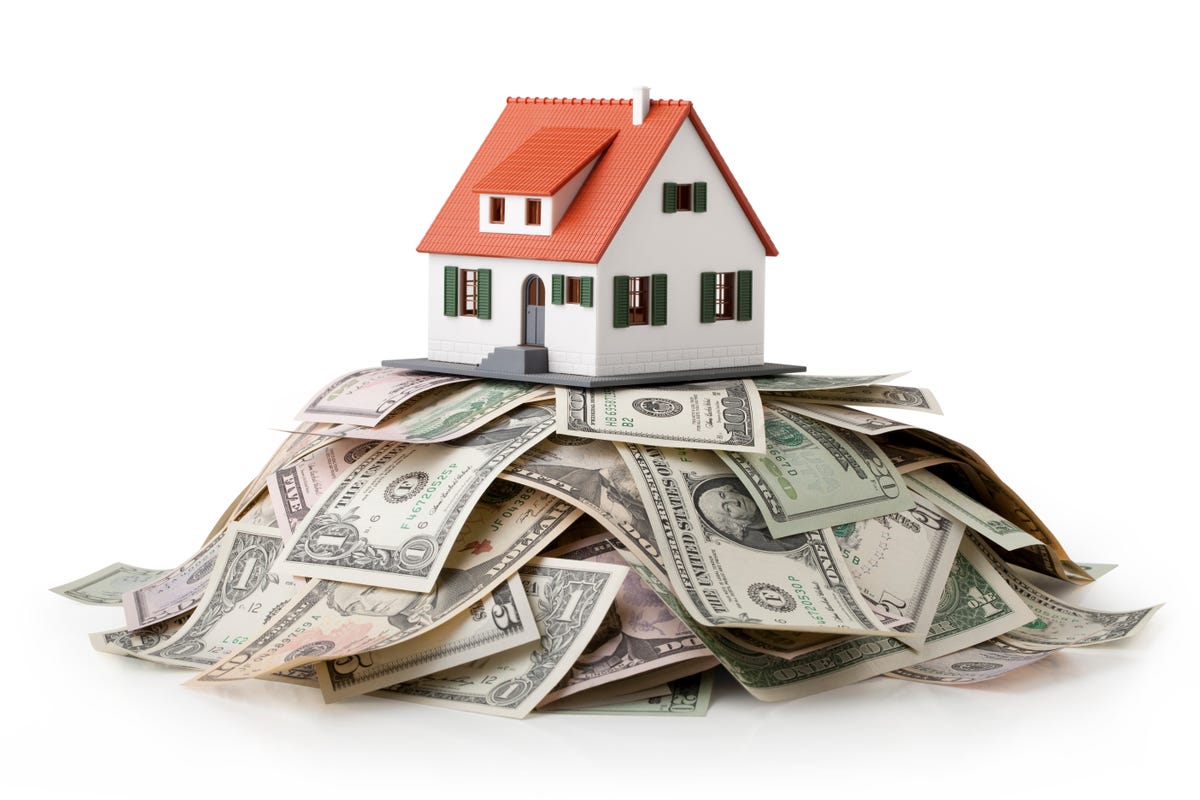 Professional, experienced, and determined
I can now understand why they are known as the finest ADU architects Los Angeles has. I was truly amazed at the level of world- class service I received from the team. Went from an empty garage to a beautiful fully-furnished ADU within three months.
-David K.
Why We're the #1 ADU Architects in Los Angeles
We work FAST! We work with city planners all across the county to help get your permits approved as fast as possible.
We CARE about you! As the premier ADU Architects Los Angeles has to offer, our award-winning customer service means you'll get consistent updates on every step of the process.
We will BEAT any price! That's right, we offer competitive pricing on all ADU design projects. Found a better quote? We'll beat it!
Get a FAST & FREE Estimate Today!
Let us design your next project! Leave us your information and we'll get back to you ASAP with an easy, no obligation quote on your ADU project.